Here's what I read for fun in May: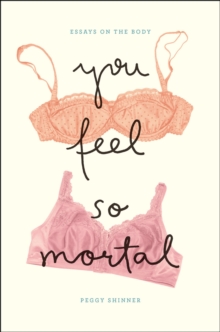 Peggy Shinner's You Feel So Mortal: Essays on the Body was an interesting musing on what various bits of the body and what we do with them (eg autopsies) mean. What made it more interesting and lifted it above the ordinary, for me at any rate, was how imbued it was with her thoughts on how it all related to Judaism, the religion she is a member of but doesn't observe. So the opening chapter about the nose, and subsequent ones on posture and feet, both drew on and subverted religious stereotypes. I'm glad I read it. 3.5/5 (although really it's a 3.75).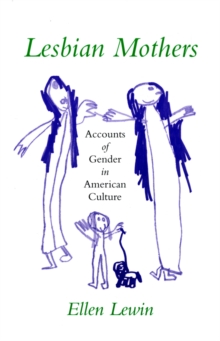 Ellen Lewin's Lesbian Mothers: Accounts of Gender in American Culture is quite an old book now, and gender and sexuality scholarship (not to mention popular culture) has moved on a bit since this was published, but I did find it interesting, particularly the final chapter summarising her findings and their implications. The author interviewed lesbian and heterosexual single mothers (135 in total), in the late 1970s and early 1980s, about their experiences of family, views of motherhood, issues around fatherhood and contact with the fathers of their children, and where sexuality fits in to all that. Overwhelmingly her findings were that the groups were remarkably similar, with both groups seeing 'mother' as a greater marker of identity than sexuality, and in so doing were showing how influenced they were by cultural markers and traditional gender orders, even if their lives were ostensibly not the 'norm' (as defined by a culture which privileges 2.4 children within heterosexual marriage as the ideal). 3.5/5.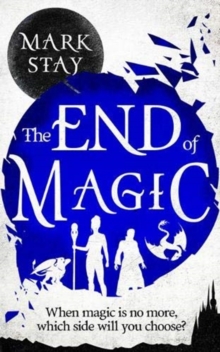 A rare foray into fantasy for me here, made even rarer by the fact that I was one of the people who crowdfunded the production of this novel, (via unbound.com) – and I have to say, it was worth the investment! I've invested in a handful of other books there too, most of which will hopefully be out sometime this year – the others have quite a bit to live up to after this good start!
The End of Magic by Mark Stay tells the story of two mages, Rosheen Katell and Sander Bree, whose magic is derived from the Lapis Moon. When the moon is destroyed, and with it the source of their magic, they have to rely on their luck and nous to try and thwart evil warlord Haldor Frang, avoid the vengeful crowds who resented the mages' previous power and are all too happy to kill any newly-weak mages they find, and rescue Rosheen's brother Oskar (a so-called moon-child whose world is also turned upside down, though in a very different way, by the destruction of the Lapis Moon). I've seen the author describe this story as 'like Game of Thrones without the boobs', which I thought was a great description. Yes there are battles (and death, and gore), yes there's swearing (not excessively though), and yes there are no boobs, not even the hint of romance. And this literary wimp could cope with all of that. I particularly liked how all the characters were very flawed, there was no obvious 'goody' to counteract the very obvious 'baddie'. It kept me engaged and had me guessing right till the end, and was an absolutely cracking story. 4.5/5.
This month's library book was Amanda Owen's The Yorkshire Shepherdess, subtitled "How I left city life behind to raise a family – and a flock". It's her story of ending up first working as a freelance shepherd, and eventually marrying a sheep farmer in the Yorkshire Dales, and their life on the farm. She's basically living the dream – close to the land, living with the changing seasons – it sounds great, I'd love that, although her dream involves a lot more sheep and children than mine does!
In all honesty I preferred James Rebanks' The Shepherd's Life, which I read a couple of years ago and LOVED, but this was a nice read and gave a good glimpse into a very different way of life. 3.5/5.
October: The Story of the Russian Revolution is fantasy author China Mieville's retelling of the momentous events of 1917 in Russia. Whilst this is non-fiction, and is based on an impressive amount of research and recourse to scholarly and eye-witness sources, I really liked that his literary background meant that this book was never stuffy, even when it was detailing player after player after committee after Soviet, and meeting after congress after meeting. It brought the events alive in a way that the more academic accounts I've read just haven't. Mieville is a well-known left-winger, and makes no claims to impartiality here, although he does say that he has tried to be fair in his portrayal of everyone. Largely I think he's achieved that.
One thing which really struck me when I was reading it yesterday, was when he was talking about the leader of the Provisional Government, Kerensky, in the final days and hours before the overthrow of the Provisional Government, and wrote: "He was certain that the Preparliament would now support him. The man was 'completely oblivious', the Left SR Kamkov would recall, 'to the fact that there was nobody to put down the uprising regardless of what sanctions he was granted'", and all I could think of as I read those words was "that's Theresa May, that is!" Of course even as I'm reading about momentous political upheaval of 100+ years ago, over here we're living through momentous political upheaval ourselves. And just like the people in revolutionary Russia would have had no idea where what they were living through would lead, same here too. 4/5.
Gathering Carrageen by Monica Connell is exactly my kind of book. It's a memoir of her year spent living in rural Donegal in Ireland – the people, places and events that make a community and a place. From farmers to fishermen, widows to teachers, she seems to make friends easily and settle into the rhythm of Donegal life, cutting peats, going to the pub, experiencing the Atlantic storms that howl over the land, making friends. A nice gentle read. 4/5.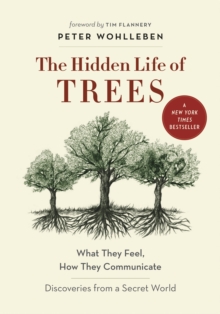 Peter Wohlleben's The Hidden Life of Trees (subtitled 'What they feel, how they communicate – discoveries from a secret world') is a book I've wanted to get to for ages, and luckily my former book group (who I'm still in touch with) were reading it this month so I joined in with them. Initially I was a bit worried that I was going to be disappointed – there is a bit of anthropomorphising going on which, until I got used to it, put me off a bit. The author is a forester in Germany, and this is based on many years of observations, and study of the academic science looking at trees and forests. My overriding feeling after reading this is that trees are amazing. 4/5.