I just realised I didn't post my August reading. It was another good month – there are some excellent books in the world!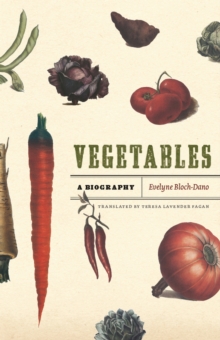 Vegetables: A Biography by Evelyne Bloch-Dano (translated by Teresa Lavender Fagan) is a short book which covers the history of various vegetables – where they came from, where their names come from, how they ended up where they are now. It includes some recipes and extracts from historical literature. An interesting book, but it felt a bit unsatisfying. 3/5.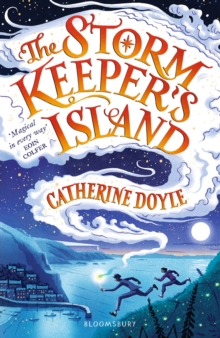 Catherine Doyle's The Storm Keeper's Island is a middle grade (ie younger-than-YA) chapter book which I got from the library, but it was so wonderful I'll definitely be getting my own copy and I can't wait until my daughter is old enough that we can read it together. I'll also definitely be looking out for the sequel which is out any time now. Late primary/early secondary school me would have been all over this book 40 years ago – it has magic, mystery, foreboding, humour, adventure – I loved it. 5/5
This is the blurb:
When Fionn Boyle sets foot on Arranmore Island, it begins to stir beneath his feet…
Once in a generation, Arranmore Island chooses a new Storm Keeper to wield its power and keep its magic safe from enemies. The time has come for Fionn's grandfather, a secretive and eccentric old man, to step down. Soon, a new Keeper will rise.
But, deep underground, someone has been waiting for Fionn. As the battle to become the island's next champion rages, a more sinister magic is waking up, intent on rekindling an ancient war.
Jane Brown's Tales of the Rose Tree was one of the books I bought recently as part of my research for something I'm planning on writing soon. It (this book, not what I'm going to write!) is a history of the rhododendron, and details the various plant collectors, gardeners, explorers and financiers involved in the spread of the rhododendron and its various hybrids as a popular ornamental plant around the world. It was a bit plummy and breathless in tone, but somehow that was really fitting for the subject. There were so many different characters that it was sometimes hard to keep up, but it was interesting and there are a few things in it which have changed (or deepened) my thinking about what I plan to write myself. I thought the penultimate chapter, on ecology, was the most interesting. 3.5/5.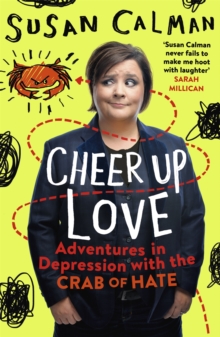 Cheer Up Love: Adventures in Depression with the Crab of Hate by Scottish comedian Susan Calman was a frank but fun look at mental health. I had already heard her podcast series "Mrs Brightside", where she discusses mental health with eight different comedians, and in a way this was more of the same, but as I absolutely loved "Mrs Brightside" (and am happy to hear there's likely to be a second series in the pipeline), that's no bad thing – I really enjoyed this, if that's not a weird thing to say about a book about depression. 4.5/5.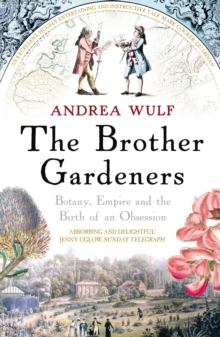 Andrea Wulf's The Brother Gardeners (subtitled Botany, Empire and the Birth of an Obsession) is the account of a group of gardeners, plant collectors and botanists who led the search for more and more exotic and far-flung plants to fill the gardens and estates of Britain in the 18th and 19th centuries. As expected, a number of the men included in Tales of the Rose Tree feature here, such as Bartram and Collinson, with a really detailed account of their friendships, rivalries, arguments, journeys, and finds, all among the backdrop of the growth of the British Empire. Really interesting, and very readable. My only very mild complaint was that the formatting of the glossary was off in my epub version – not that I would have read every word of a humungous glossary, but I would have flicked through it if I could. 4/5.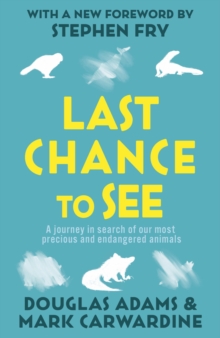 Last Chance to See by Douglas Adams and Mark Carwardine was a wonderful read – yet another reminder of the deep loss to the world when Adams died so suddenly and so young. Back in the late 1980s Adams joined Carwardine (who is a zoologist) and a BBC sound recordist on a number of trips to various countries around the world trying to track down some super-rare animals and make a radio documentary about the trips, and this is the book of that project. They go to Madagascar, Zaire (as it was then), New Zealand, China, Komodo, and Mauritius, and Adams' writing is just a joy. He manages to perfectly portray the difficulties inherent in conservation of such endangered species, the interesting characters involved in conservation, and the bureaucracy facing them at every turn. The scene near the beginning where they visit an Australian academic who's the world expert on poisonous snakes had me howling with laughter (for Brits of a certain age who remember "The Fast Show", this was straight out of a "That's Amazing" sketch). Some years after Adams' death, Mark Carwardine did a TV documentary series with Stephen Fry visiting some of the same places, and I have the book of that series lined up for reading next month.
I ended up leaving this book with the friend we were staying with at the time – he was absolutely bemused that there was a Douglas Adams book that he hadn't heard of, so I thought it was the least I could do! 4.5/5.
Anne Janzer's The Writer's Process: Getting Your Brain in Gear covers some of the cognitive and behavioural science behind writing, and suggests how to have more of an idea what's going on through the process of writing. She contrasts the Scribe and the Muse, which I found a helpful way of picturing the different but complementary tasks of researching and getting the words down on the page with the incubating ideas and getting inspiration (I tend to spend a *lot* of time in the incubation stage!). 4/5.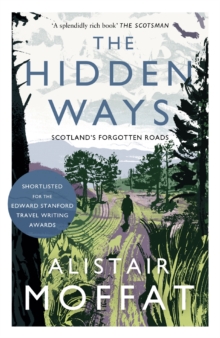 Another great book from the library – hooray for local libraries! – Alistair Moffat's The Hidden Ways: Scotland's Forgotten Roads is his account of walking ten of the now largely forgotten but previously important roads within Scotland, including Roman roads, drove roads, and abandoned railways. This is just my cup of tea – armchair travel at its finest. As well as writing about what he sees, he includes a lot about the history, and I learnt loads. Also: what a gorgeous cover! 4.5/5.
I received Jewish Communal Service in Romania and Poland 1986-2006 by Zvi Feine from the LibraryThing Early Reviewer programme – thank you to the author and publishers for providing me with the chance to review the book.
I requested this because I have worked in various positions related to civil society/non-governmental organisations in Romania over the past 20 years, but have little knowledge of Jewish organisations there (although I did have the chance to be shown round the beautiful Sibiu synagogue during a 'Doors Open Day' in 2007 and loved meeting some of the community during that).
This book details the 20+ years the author spent working with the American JDC as Country Director for Romania (plus around 7 years concurrently as Country Director for Poland); the programmes that were supported and established both pre- and post- the 1989 fall of communism in both countries (including what worked well and in some cases less well); and the various people and communities involved. The work in Romania was covered more extensively, probably due to the author's greater experience and knowledge there, although I did find the information on the Polish community very interesting and would have liked to have read more about that.
I found the structure of the book a bit clunky – it sometimes looked at specific issues and used examples from both countries, but then towards the end had sections specifically and separately about the work in Romania and then Poland. This meant there was some repetition, and I found it sometimes hard to put my finger on the nub of the work that was being described. This was a feeling I had throughout the book, but particularly in the opening chapters – whilst the author describes in some detail issues he had to overcome, people he had to negotiate with, skills he needed to do his job, I just didn't always feel like I fully understood what the programmes involved. I would have appreciated a further concluding chapter where the achievements of the work undertaken by Dr Fiene and his organisation were concisely presented; that would have helped me to have more of a handle on the wide range of projects undertaken.
That said, Dr Feine is clearly an accomplished negotiator and manager, and the work he was involved in clearly improved the lives of both individuals and the Jewish community in the two countries more widely. 3.5/5.
Richard Holloway's Godless Morality: Keeping Religion Out of Ethics is a fairly old book (late 90s) by one of Scotland's premier thinkers. He used to be Bishop of Edinburgh and Primus of the Scottish Episcopal Church, and the premise of the book is that invoking 'God' in moral debate is problematic and meaningless in a pluralistic society, and we need an approach that is more human-centred in considering contemporary morality. He then goes on to talk about various ethical issues – sex, homosexuality, addiction, abortion, euthanasia, and assisted reproduction.
I broadly agree with him about these issues, but I'm not entirely sure that this book succeeded in its aim of proposing a morality without God/religion. It was a very good broad overview of the ethical issues, and in places he showed how religious opinions on them can be problematic, but I didn't find that consistently throughout the book. This is a very accessible and readable introduction though to some thorny ethical subjects, and I'll happily read more of his work. 3.5/5.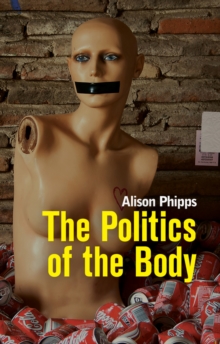 The Politics of the Body by Alison Phipps is one of many academic books I bought full of enthusiasm in my PhD/post-PhD days and then have struggled to find the time to get round to reading. I'm glad I finally made it to this one, it was very much my bag! She covers issues such as sexual violence (using the cases of Julian Assange, Roman Polanski and Dominique Strauss-Kahn as case studies), gender and Islam, sex work, and reproduction (specifically 'normal birth' and breastfeeding campaigns) and looks at them from a political sociology perspective, looking at their various links with neoliberalism and neoconservatism. I particularly liked the reproduction chapter and its focus on the values- and class-based assumptions of many supposedly morally neutral interventions (something which I picked up in my PhD study too). 4.5/5.