I read some more very good books in November!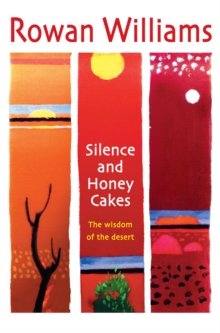 Silence and Honey Cakes, by former Archbishop of Canterbury Rowan Williams, is a slim volume containing a series of lectures he gave about the 4th and 5th century desert fathers and mothers (men and women who lived out their monastic calling in the desert of Egypt), considering their wisdom and insight for life today. Plenty to think about, and (for a man who was often – unfairly in my view – considered overly academic and waffly) readable and accessible. 4/5.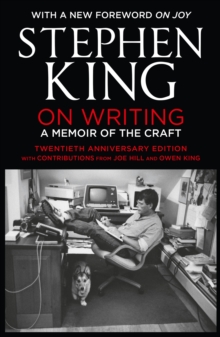 As a card-carrying literary wimp, there is normally no way that I would let a Stephen King book (or film) anywhere near me. On Writing though is an exception – subtitled "A Memoir of the Craft", it's all about how he writes and what he's found helpful. It's not so much a how-to book though – there aren't millions of exercises or formulae – but it's largely a memoir of his life, to show how aspects of his life have made him the writer he is today. I thought it was absolutely terrific, and will be dipping in and out of this often. 5/5.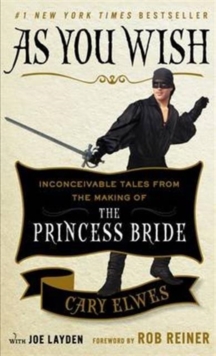 The Princess Bride is one of my all-time favourite films, and Cary Elwes, co-author (with Joe Layden) of As You Wish: Inconceivable Tales from the making of The Princess Bride was, of course, the actor who played Westley in that wonderful film. This is his recollections from initial audition and first read-through to all the filming and then beyond after the film was released, and as well as his narrative it also features comments from many of the other actors throughout the book. To start with I thought it was going to be a bit "luvvie", but within a couple of chapters I was completely charmed – what comes across here is just how much fun everyone involved with the film had, and how much they genuinely liked and respected each other. Utterly delightful. 4.5/5.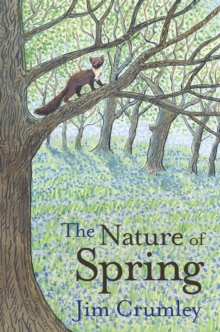 This month's library book was the wonderful The Nature of Spring by one of my favourite Scottish nature writers, Jim Crumley. It's part of a tetralogy of books (he's previously published books on the nature of autumn and winter), and I now want to own all of them so will be adding all 3 to my wishlist before Christmas. This is just beautiful writing which always transports me to wherever he is writing about, and it means I've also added a couple of locations to my bucket list (particularly after this book the Isle of May, off the Fife coast). This book covers the area near where he lives, in Highland Stirlingshire, and a number of Scottish islands, but also this one includes a chapter on Lindisfarne in northern England. Highly recommended, as always (and also: another gorgeous cover!). 4.5/5.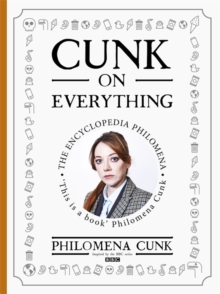 Cunk on Everything features the wonderful comedy creation Philomena Cunk. For those who don't know her, she's basically a spoof journalist/documentary presenter, and her recent TV series was hilarious, sending up a very particular type of British documentary which always takes itself far too seriously. This book is in the form of a dictionary, with alphabetical entries and Philomena's, um, unique explanations. I'll be honest, I didn't find this anywhere near as funny as the TV series (I think it needs her deadpan presentation), but there were a few places where I did laugh, and I think this would be a great toilet book. It was a bit much reading from start to finish, but randomly dipping in and reading a couple of entries would keep it much fresher. The entry on 'Nigel Farridge' was great, and the entry on Doctor Who was savage, but very clever. And the deliberate over-use of 'it was very much the internet of its day' was also pretty funny. 3.5/5.
Nick Griffiths' Who Goes There? (50th anniversary edition) is the tale of a Dr Who nerd visiting various locations where both classic and new Who episodes were filmed, and discovering weird and random places in southern England and Wales. It took me a couple of chapters to warm to him (he was a bit 'grumpy old man' to start with, despite only being a couple of years older than me), but the more I read the more I was won over. The book was accompanied by a website with all his photos, but I can't find that however much I google, so that's a bit frustrating as I'd love to see the pictures. Other than that though this is well worth a read, and it's not just for the diehard Who fans. 4/5.
David Quammen's The Song of the Dodo: Island Biogeography in an Age of Extinctions is a hefty tome which has taken me some time to get through, but it was well well worth the effort. It's not a new book (published late 1990s), but is still highly contemporary in its concerns. In it he traces the academic, theoretical and practical conservation story of understanding evolution, extinction, and conservation through looking specifically at flora and fauna of island groups around the world (including 'islands' on the mainland, eg mountain habitats cut off from other populations). He travels all over the world, interviews the major players from the 1960s onwards, carefully considers the impact and legacy of those who went before (eg Darwin and Wallace), and has produced an absolutely brilliant book. As well as bringing the wildlife and habitats to literary life, he also manages to make academic spats, discussions, debates and agonisings into a fascinating story. I can't remember who read and reviewed this and hit me with a BB (book bullet), but I'm so grateful – this is an absolutely terrific read, and I highly recommend it. 5/5.
I read Anne Janzer's The Writer's Process: Getting Your Brain in Gear a couple of months ago and liked it, so decided to try another one of her writing how-to's, Writing to be Understood: What Works and Why. If anything I think I liked this one even more – it is aimed at non-fiction writers, and looks a lot at the psychology and physiology of how readers react to certain types of writing. I'll be dipping in and out of this one quite a lot, I suspect. 4.5/5.