So what did you read in July then, Jackie? Well, let me tell you! It was a pretty good reading month, all told.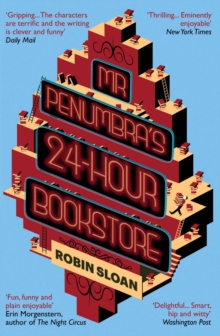 Robin Sloan's Mr Penumbra's 24 hour Bookstore has been on my ereader for a few years, I'm glad I finally got to it. An enjoyable romp of a mystery focused on books and a secret literary society – this was basically geeks do the Da Vinci Code. It wasn't life-changing literature or anything, but it was fun (although the female characters were a bit one-dimensional for my taste, and the focus of his friend Neel's start-up tech company had my eyes nearly roll out of their sockets). 3.5/5.
No sooner bought than read! Anne Lamott's Bird by Bird is a book about writing, and so much more, and I've meant to get to it for ages. Short chapters cover all aspects of the writing process, from deciding to write, first drafts, plot, writing groups, publication, and all sorts of other things. This isn't a book about improving your writing per se – it doesn't have writing exercises, or millions of examples – I suppose it's more about the philosophy behind why we write, and how to make the most of the experience if we decide that's the direction we want to take. I did find some of it a bit too hyperbolic and overblown for my taste (especially the penultimate chapter on publication), but there were plenty of bits which I absolutely loved, and in particular towards the end when she talks about writing as giving. I think this is one I will dip in and out of often. 4/5.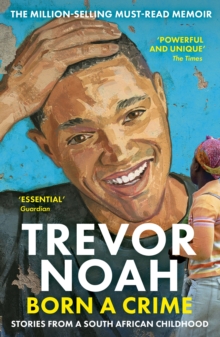 Trevor Noah's memoir of growing up in South Africa around the end of the apartheid regime, Born a Crime, was absolutely brilliant, I loved it. He is an absolute master storyteller, and could teach fiction writers a thing or two about writing characters, about crafting scenes, and evoking a time and place. He discusses family, politics, identity, and race, both through stories of his family and in short sections explaining how the politics of apartheid impacted on daily life. A couple of the sections had me laughing out loud (for those who have read it: the bit where he takes a dump in his grandma's kitchen instead of using the outhouse, and also later on his break-dancing friend Hitler). But amongst all the absurdity, he doesn't shy away from the more violent side of life, with an abusive and violent stepfather, and the realities of living in a police state. An absolutely wonderful book. 5.5.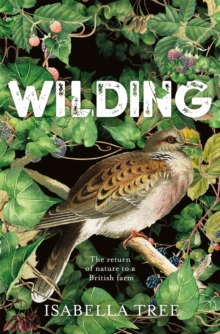 Wilding: The return of nature to a British farm by Isabella Tree is currently shortlisted for this year's Wainwright Prize (my absolute favourite literary award – I've never read a Wainwright nominee I didn't love). The author and her husband owned a dairy and arable farm in Sussex in southern England, but increasing financial precarity led to them selling their livestock in 2000 and gradually letting the farm return to a wilder state. They introduce some free-roaming grazing animals (longhorn cows, Exmoor ponies and Tamworth pigs), and stop spraying and weeding the land. Over the years they see the resurgence on their land of animals that had disappeared (or were close to disappearing) from the English landscape – such as the Purple Emperor butterfly, turtle dove, and nightingale – and muse on alternative ways to farm sustainably whilst not destroying biodiversity. They are also open about the resistance they faced, certainly in the first decade, from neighbouring farmers and landowners, and the frustrations of political caution and obstruction. This is a really important book, and I'd urge everyone to read it. 5/5.
Jayne Stephenson's The Home Front Stirling 1939-1945 was a short book from the library detailing local memories of WW2 in Stirling. The city only saw one hostile action (two bombs dropped on Kings Park in 1940), otherwise this just mentions things like rationing, evacuees, and changes in employment, plus memories of the VE Day celebrations. It's a thin volume (30-odd pages) which reflects the lack of action here – it would be of interest I presume to local historians. 2.5/5.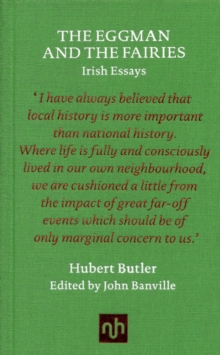 I've acquired a few essay collections recently, and amongst those were a couple of collections of essays by Hubert Butler. This one, The Eggman and the Fairies, is a collection of his Irish essays (the other one I bought is of his essays about the Balkans). He was writing throughout much of the 20th century, and I found that many of the essays were pretty timeless. I liked some more than others, of course, but throughout I appreciated his focus on the importance of the local, as well as his discussions of nationalism and history. The essays I particularly liked were one on Irish literature (a hastily-written but impressive talk he gave to the Union of Writers in then-Leningrad in 1956), and an essay from 1941 called 'The Barriers', about nationalism and small nations, and the importance of diversity to national culture. There was also a quote in the final essay which really made me think nothing has changed at all really, however much things change – this was written in 1956, but could have been written yesterday:
Speed of communications has increased, and we are expected to have strong feelings about an infinite series of remote events. But our powers of understanding and sympathy have not correspondingly increased. In an atmosphere of artificially heated emotionalism truth simply dissolves into expediency.
I'll look forward to reading the Balkan essays when I eventually get to them. 4/5.
Propaganda: Photographs from Soviet Archives (curated by Mark Holborn and Torsten Nystrom) is a coffee table book of photographs from the Novosti Press Agency archives in Sweden. Mostly from 1960-1990, it details the vast scale of Soviet enterprise in many domains, from forestry to space. It made me think how exciting it must have been in the 1960s and 70s to see so much technical innovation, even if a lot of the hardware today looks slightly ridiculous. A really interesting set of photos, recommended. 4.5/5.
Author Andi Cumbo-Floyd is a member of a number of online writing groups, including the one that I am part of, so I was happy to buy this to support a very supportive writer. Love Letters to Writers is a series of 52 short letters (so you could read it one a week for a year, which I might well do, although I read it in a couple of short sittings this time) covering various aspects of the writing life, and has plenty of wisdom and down to earth advice. 4/5.
Hope in the Dark by Rebecca Solnit is a series of essays, originally published in the early 2000s around 9/11 and Iraq invasion time. This features a foreword and afterword from 2016, and could clearly be updated again (sigh). She discusses activism and protest, and ways of looking at it, and at a time when I'm feeling politically quite impotent I needed this shot in the arm. I freely admit to being her target audience, but I did really like it. 4/5.
Lost in a Good Book is the second book in Jasper Fforde's Thursday Next series, and it was just as fun and silly and clever as the first one. This time, the dastardly Goliath Corporation manage to 'eradicate' Thursday's new husband, Landen Parke-Laine, and she embarks on an adventure jumping between books in an attempt to a) get him back, and b) save the world. In order to do this she is apprenticed to ace JurisFiction agent, Miss Havisham (yes, that Miss Havisham). I loved this, and the explanation of the Well of Lost Plots (which, as it happens, is also the title of the next book in the series) made me laugh out loud. 4/5.
It's not like me to race through a fiction book in 2 days, but that's what I've just done with Alexander McCall Smith's Morality for Beautiful Women, the 3rd in the No 1 Ladies Detective Agency series. As with the previous books, detective Mma Ramotswe gently goes about solving mysteries (in this case the alleged poisoning of the brother of a Government official), and observing daily life in Botswana. And as with the other books, this was just the gentle read I needed. 4/5.