As well as writing I've really increased my reading over the past few years – primarily thanks to challenges over at LibraryThing. It occurs to me that blogging my reviews here as well won't hurt (especially if I liked the book!), not least because it will be something that I can easily blog about regularly. I'm going to aim for monthly posts of what I've finished reading in that month, starting from the beginning of this year, so this will be the first of three catch-up posts.
What I read in Jan 2019
William Zinsser's On Writing Well, 30th anniversary edition was one of the books I bought in the final week of 2018. I had bought Stephen King's On Writing with my Christmas money, and so kobo is now recommending loads and loads of writing craft books to me. This one was cheap, so I added it to the basket. The author was a columnist for many years with the New York Herald, and also taught creative writing at Yale and New College in New York. Some of the book I found a bit fussy (basically some of the grammar/word choice fussiness didn't work for me, possibly because I'm fussy about different grammar/word choices! Although I did get his point!), but other chapters on specific topic types (sports writing, arts/culture, etc) were better, and it was worth the money for the chapter on memoir writing alone. This isn't a how-to book (you won't find writing exercises here) so much as the author's thoughts on different genres and types of non-fiction and on the writing craft. It's very readable though, and I did enjoy where he took a newspaper article he'd written and annotated it to show why he made the decisions he did. 4/5.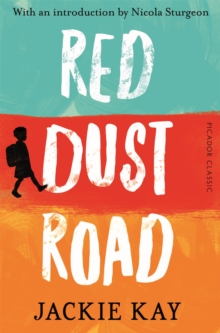 I read poet Jackie Kay's collection Fiere last year, where she used her poetry to beautifully discuss identity, adoption, Scotland, Nigeria, and family, amongst other things, and I discovered then that it was published around the same sort of time as her autobiography, Red Dust Road, which covered the same sort of topics. I'm so pleased I got to read this book too – this is her account of growing up knowing she was adopted, of her adoptive family, of her search for her birth parents, of being both Scottish and Nigerian, of writing, of racism, of family, of identity. I thought it was brilliant – what could have been quite heavy was written with a light touch, and was both profound and in places very funny. I know I share a name and initial with her – I wish I shared her writing talent too! Fabulous. 5/5.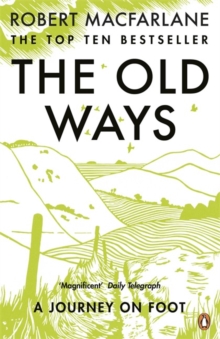 Robert Macfarlane is one of my favourite authors, in one of my favourite non-fiction genres (broadly: nature writing). The Old Ways: A Journey on Foot details walks that he took primarily throughout the countryside of England and Scotland, following ancient paths, but also with chapters of walks in Palestine, Spain, and Tibet. It took me a couple of chapters to get into the rhythm of it, but by then I was hooked, this is beautiful writing and really brought the places alive. It included a couple of chapters on 'sea paths' around the Hebrides (so involved sailing as well as walking). There were a couple of places that I'd not heard of – I really really want to see and experience the Broomway on the Essex coast (although whether I'd dare walk it, I don't know). Gorgeous. 4.5/5.
Asterix and Cleopatra sees Asterix, Obelix and Getafix in Egypt, helping to build a palace for Caesar in 3 months in order that Cleopatra can win her bet with Caesar that the Egyptians aren't lazy has-beens. This has all the usual fare – superhuman strength from Getafix's magic potion, hapless Romans, pirates in a losing battle with the Gauls at sea, Obelix trying to sneak some of the potion – another solid and reliable book in the series. 3.5/5.